Monday, January 4, 2010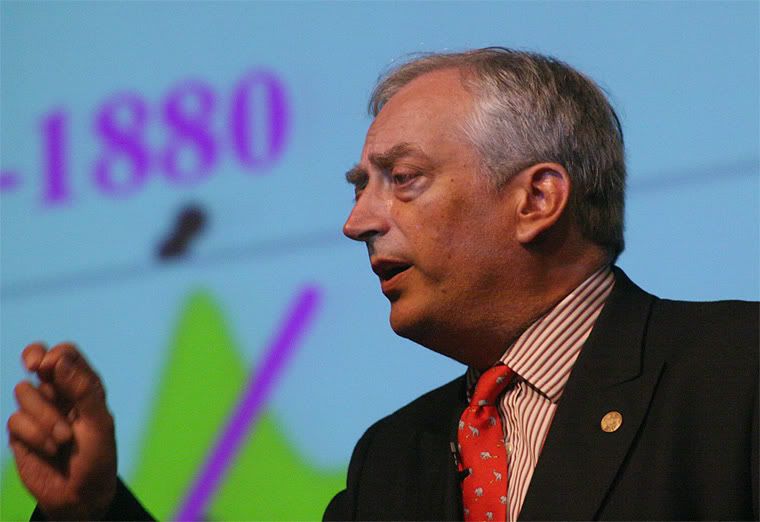 T

he
SPPI blog has announced
that Christopher Monkcton is doing an Australian tour in January/February this year.

Apocalypse? NO! 'Global Warming' is Not a Global Crisis

Christopher Monckton, Viscount Monckton of Brenchley, has accepted an invitation to visit Australia for a major lecture tour on the theme Apocalypse? NO! 'Global Warming' is Not a Global Crisis in late January to early February 2010. He will be accompanied by his wife Juliet, Viscountess Monckton of Brenchley.

Professor Ian Plimer, who will also accompany Lord Monckton on his whirlwind tour of the mainland's capital cities starting in Sydney on January 26 and finishing in Perth on February 8, says: "Although I modestly state that I am a good performer, Lord Monckton is superb. I have seen him fielding a very hostile BBC and other networks. He has the ability to change thinking."

Lord Monckton's Brisbane presentation will be in the Grand Ballroom of the Hilton Hotel, at 2pm Friday 29 January 2010 with admission by $20 donation at the door. Full details for other cities can be obtained by going to the SPPI article linked above and emailing the organisers who appear on that page.